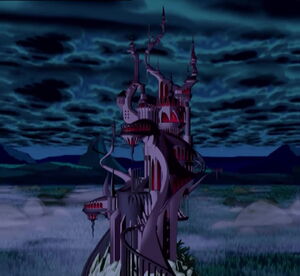 Cloud Tower
is a boarding school for witches in training, and for most of the first season, it was the residence of the Trix and Mirta. At Cloudtower, witches learn about witchcraft. In later episodes of the first season, the Trix took over Cloudtower and caused a disaster after they stole the Dragon's Flame (Fire) from Bloom. Ms. Griffin is the school's headmistress. At one point, the Winx go to Cloudtower to learn the art of dark magic. In the third season, it is revealed that Griffin, Saladin and Faragonda were in the Company of Light. It was also revealed that Griffin had a past with Valtor. Cloud tower is also alive and at one point Miss Griffin and The trix are trying to control it.
Ad blocker interference detected!
Wikia is a free-to-use site that makes money from advertising. We have a modified experience for viewers using ad blockers

Wikia is not accessible if you've made further modifications. Remove the custom ad blocker rule(s) and the page will load as expected.